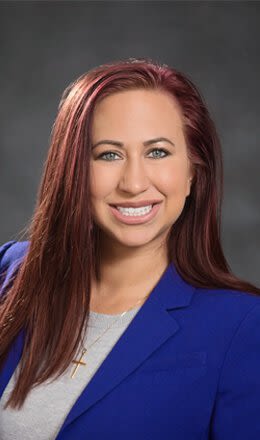 I am a trial attorney licensed to practice in Kentucky. My practice is focused in several areas including Criminal Law, Family Law, Estate Planning, Probate and Administration, Civil Rights Law, and Personal Injury.
I am the only daughter born to hard working parents and am the product of the public schools of the state. I am a proud first generation college student, graduating from the University of Louisville, where I earned bachelor's degrees in Communication and Justice Administration, a Master's Degree in Criminal Justice, and a Juris Doctorate from the Brandeis School of Law.
Before law school I was an investigative journalist as well as an intern for the Louisville Metro Police Department's Crime Scene Unit, where I learned about crime scene analysis and physical evidence testing. While in law school, I clerked for the Marion County (Indianapolis) Prosecutor's Office, the Honorable A.C. McKay Chauvin, and the Ricketts Law Offices. Upon graduation, I became an Assistant Public Defender, where I defended all levels of criminal cases, ranging from traffic tickets to murders. I have litigated serious issues such as suppression, revocation, prosecutorial misconduct, and motions for dismissals, and have tried cases to verdict in front of a jury.
As a former Public Defender I am intensely aware of the potential stress and consequences clients who are faced with court proceedings are dealing with every day, legal or not. My time at that office has provided me with access to a wealth of resources to confront those issues for my clients. So I know that not only am I the trial lawyer with the experience, skills, and knowledge needed to win your case, but I have the ability to provide a treasure of other resources to assist my clients and help to bring them peace and comfort during such a stressful time.
Education
University of Louisville, B.A., B.S. 2011, M.S. 2015

University of Louisville Brandeis School of Law, J.D. 2016

Moot Court Mock Trial Team, 2015-2016

Kentucky Bar Association Student Writing Competition Champion, 2016